RACE CONTROL BAR PRO
Hydrofoil, Race
We know that in competitions every small advantage counts. This race version of our RACE BAR PRO offers you a few trump cards: thinner low-drag flying line construction, a 4:1 Pulley Clam-Cleat Adjuster, and optimized line guidance through the Double-V-Shaped Eyelet. Choose the optimal length of our low drag flying lines in 12m – 15m – 17m for your favorite kite size.
| | |
| --- | --- |
| TECHNOLOGY | Control Bar (incl. Quick Release) |
| SKILLS | Advanced + |
| SIZES | 50 cm / 60 cm width |
| TERRAIN | |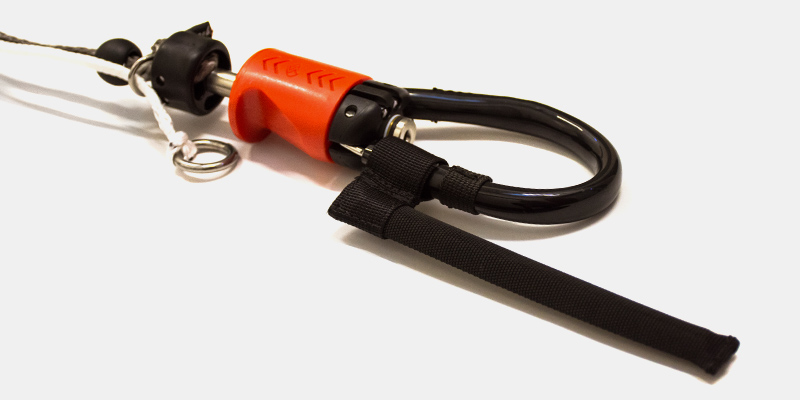 Quick Release 3.0
The Quick Release 3.0 (QR 3.0) is the core of the bar. It not only meets the French standard (AFNOR) in terms of safety and activation forces, it is also extremely robust, compact, lightweight and of course reliable. A flexible, unbreakable Chicken Dick and a new ergonomic handle allow a quick and easy release of the kite in an emergency situation.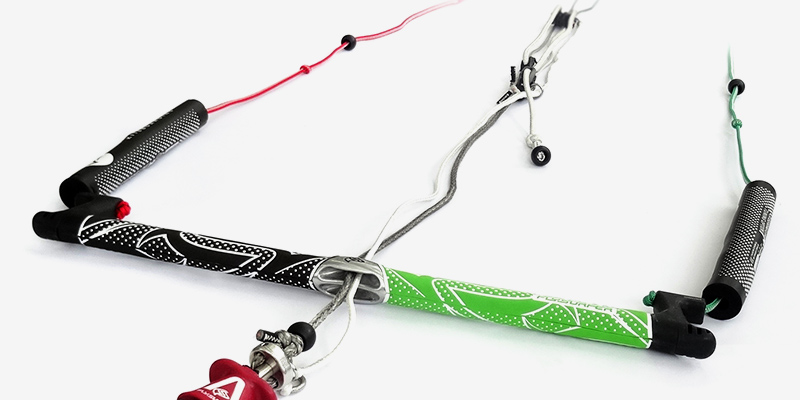 Ergonomic Grip Design
The slim, lightweight Control Bar features a fresh-green signal color on the right-hand side and is available in two lengths – 50 and 60cm. The abrasion-resistant, ergonomic EVA grip is extremely comfortable for the hand and assures solid control even in cold or wet conditions.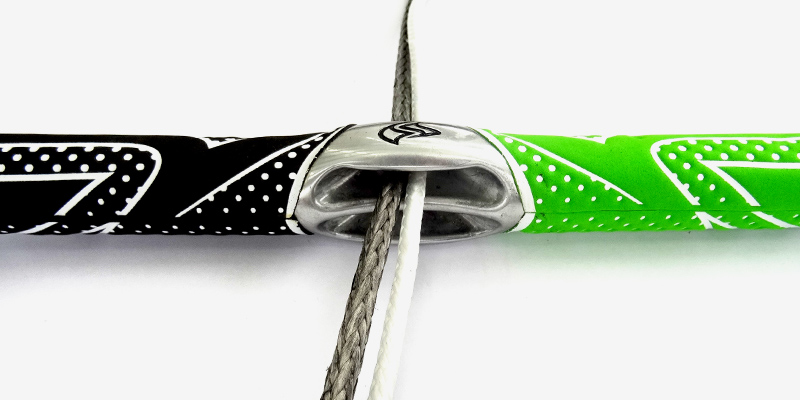 Double-V-Shaped Eyelet
The optimized and reduced-friction Double-V-Shaped Eyelet ensures an easy and direct steering response. The powering up and depower function works even when you turn the Bar.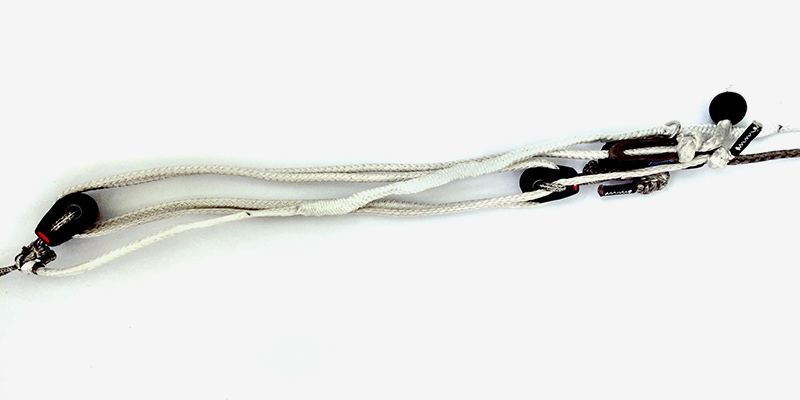 Clam-Cleat Race Adjuster
The smooth-running 4:1 Pulley with Clam Cleat Race Adjuster stands apart with its simple and precise adjustment possibilities (with a 55cm-long depower distance).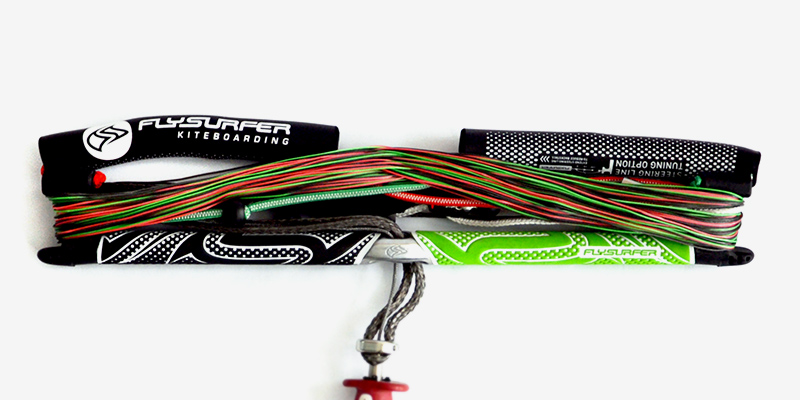 12m - 15m - 17m Low Drag Race Flying Lines
For the Race flying lines, we have worked to find an optimal balance between diameter reduction and breaking load (front 1.45mm / 300kg – Back 0.8mm / 160kg). Additionally, we have conciously included a very short Frontline Safety (FLS), which represents an extension of a front line. This reduces the air resistance of the entire Race flying-line construction, which has the direct advantage of allowing the kit to reach higher speeds. Finally, the line guidance is optimized by the double-V-Shaped eyelet in the Bar handle. For years we have put our trust in our partner LIROS for supplying high-quality lines.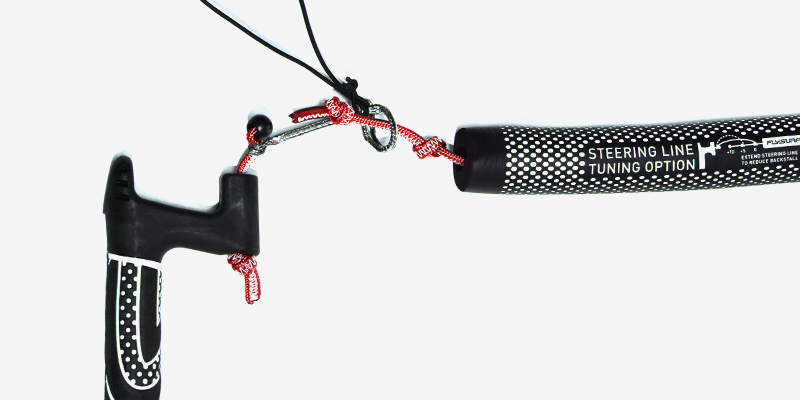 Tuning Options
On the integrated winder you can change the bar width by up to 5 cm, which is recommended when using a bar for many kite sizes. Additionally, the control lines can be adjusted below the floaters, meaning you can counteract the effects of shortened steering lines and tendency to backstall. These features allow the bar setup to be individually adjusted to the rider.
Reviews
Contact Us
About Us
I want to make sure that you get the gear or lesson package that is right for you.

 —

With over 10 years of kiteboarding experience, I have intricate knowledge of all of the different gear on the market. Please feel free to Contact Me or use my free live chat support to make sure you have all the information necessary before making a purchase.

You can also contact us directly at the shop:

1031 4th Street N. St.Petersburg, FL

Call: 1 941-780-5744
Email: info@bestprokiteboarding.com

Our Shop

Want to see something in person? Or just want to hang and talk kite? Stop by our shop, we carry all the top brands including North Kiteboarding, Naish, Eleveight Kites, Litewave, Mystic, ION and Dakine to name a few!  Nearly all the gear that we sell on our website is in stock at our shop, and if its not its only a few days away and shipped right to your front door. We are staffed with only the best knowledgeable friendly kiteboarders in the area! Together we have a combined 25 years of experience in this industry! Come Ride with Us!

1031 4th Street N. St.Petersburg, FL 33701

Call: 1 941-780-5744
Email: info@bestprokiteboarding.com

Drew Christianson

Drew is the owner as well as the head instructor for Best Pro Kiteboarding. He has been teaching for over 8 years, while kiteboarding professionally all over the world for the last 5 years. With wins at the US Freestyle Nationals in Hood River, OR and years of competing in the most prestigious rider invite only events on the planet, Triple-S and The Slider Project! Drew still carries his sponsors Naish Kiteboarding, Launched Consulting, Patagonia, Dakine and Hobie along for his traveling adventures and contests around the world! With thousands of hours in the water teaching and tens of thousands of hours kiting himself there is no one more experienced in the water. In this time he has created the Perfect Lesson Plan, geared to get you in the water fast and on your way to learning this amazing sport, Kiteboarding!