The FORCE Control Bar: safe, durable and functional. The ergonomically shaped bar is full of technical features but still sits perfectly in the hand and is very comfortable. Designed to offer the highest safety standards it uses a QR 4.0 and short Single Frontline Safety. Trust in German Engineering.
The Flysurfer Force bar includes a safety leash.
| | |
| --- | --- |
| TECHNOLOGY | 4 line control bar |
| SKILLS | Beginner - Professional |
| SIZES | [S] - [M] - [L] |
| TERRAIN | |
17+3m Flying Line Set
FORCE Control Bar [S] 40 – 48 cm
FORCE Control Bar [M] 47 – 55 cm
FORCE Control Bar [L] 55 – 63 cm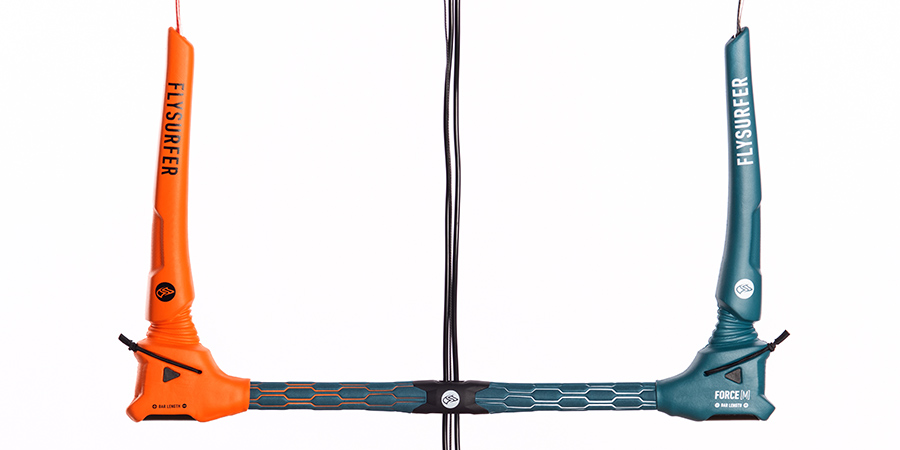 FORCE BARSTICK
The FORCE bar stick is lightweight, and colored orange on the left and petrol on the right. Due to the abrasion resistant ergonomic EVA grip, the bar is extremely comfortable to hold and remains grippy when wet or cold. The molded FORCE winders have integrated floaters.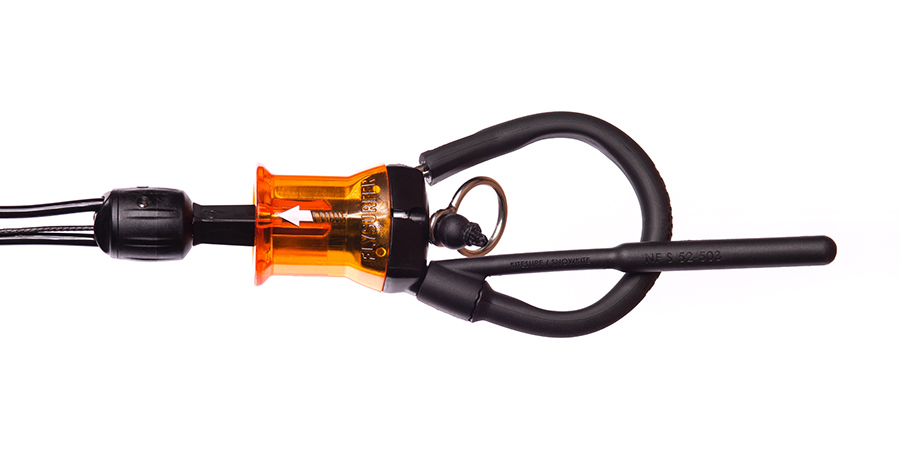 QUICK RELEASE 4.0
This proven and reliable push away Quick Release meets the French standard (AFNOR) in terms of safety and the force required for deployment. The ergonomic release handle allows for quick and easy safety activation in an emergency. Made for use on water, land and snow.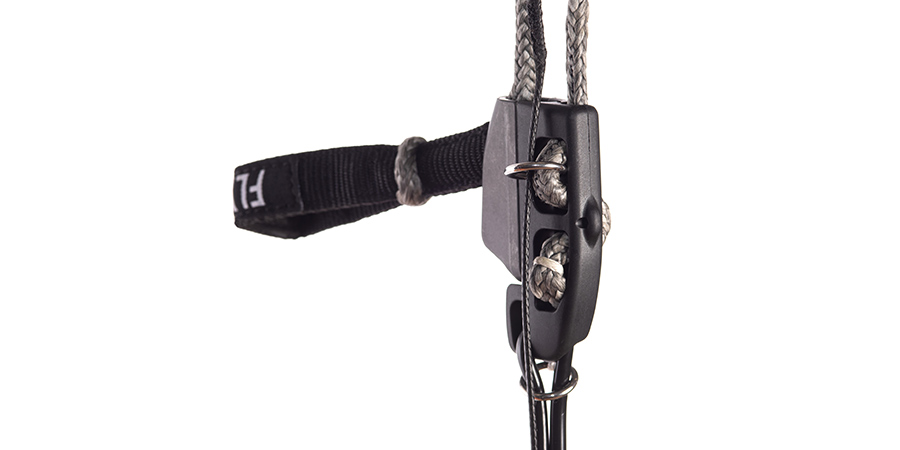 FORCE ADJUSTER
Simple and precise adjustment of the front lines via a handle and clam cleat. The elasticated spectra adjuster line glides through a special guidance block and then shortens itself after actuation. This allows for precise adjustment through a small movement of the handle and stops the handle from getting caught.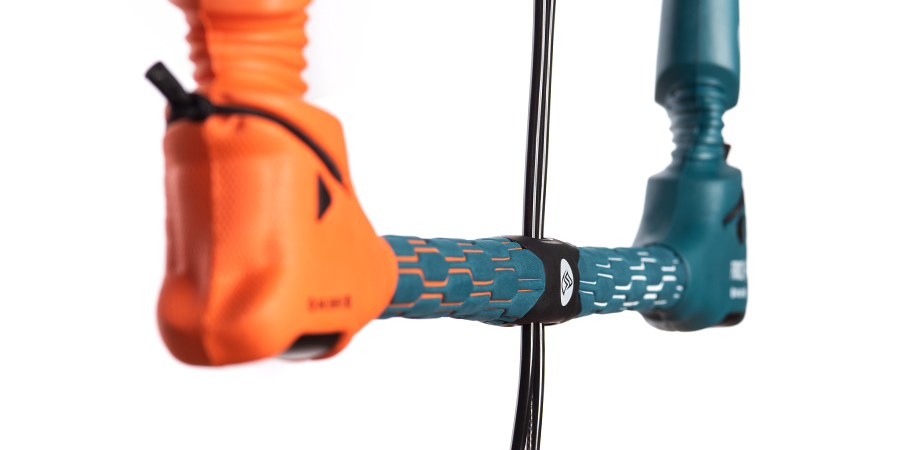 BEST PROTECTION
Safety and longevity are two key requirements for the FORCE Control Bar. Robust EVA padded winders and PU-coated depower lines allow for precise guiding and smooth turning of the barstick with minimal wear and tear. The easily replaceable insert of the One-Hole Eyelet is designed to wear instead of the depower line, making it cheaper and easier to maintain your bar after countless hours on the water.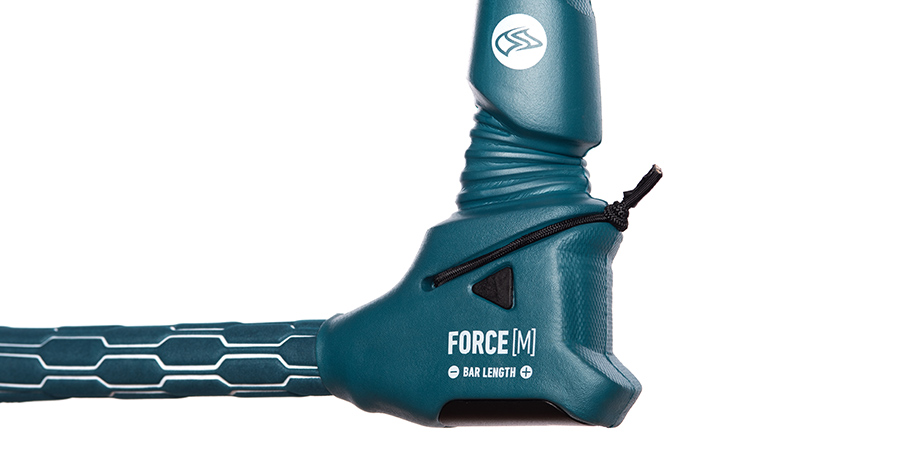 FORCE WINDER
The FORCE winders are made of fibreglass reinforced polyamide and covered with moulded EVA padding to protect them and you. The centre kernel can be removed at the touch of a button to gain access to the bar width adjustment options. This allows you to adjust bar width to suit your personal preference and the kite you are using. There are also steering line length adjustment options.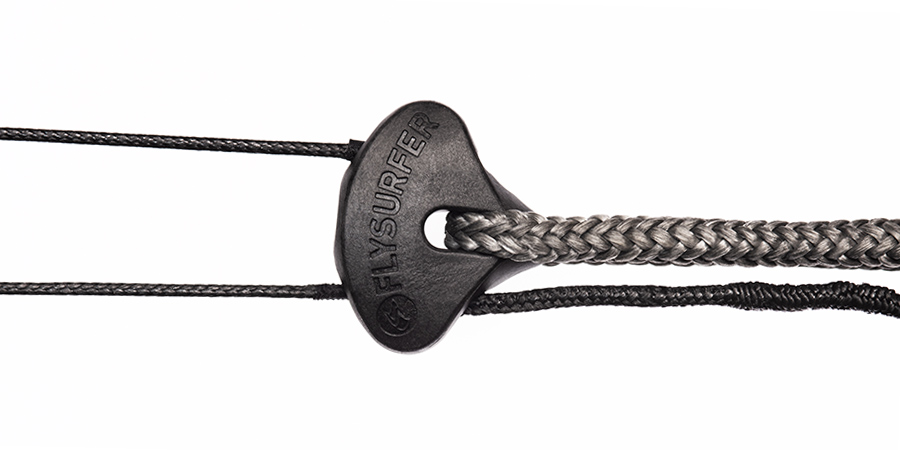 SINGLE FRONT LINE SAFETY
The FORCE Control Bar supports all single front line safety systems. After activating the QR 4.0, the bar slides up a single frontline until hitting a black stopper ball which lets the kite flag out completely.
Reviews
Contact Us
About Us
I want to make sure that you get the gear or lesson package that is right for you.

 —

With over 15 years of kiteboarding experience, I have intricate knowledge of all of the different gear on the market. Please feel free to Contact Me or use my free live chat support to make sure you have all the information necessary before making a purchase.

You can also contact us directly at the shop:

1031 4th Street N. St.Petersburg, FL

Call: 1 727-390-6565
Email: info@bestprokiteboarding.com

Our Shop

Want to see something in person? Or just want to hang and talk kite? Stop by our shop, we carry all the top brands including Duotone Kiteboarding, F-One, Eleveight Kites, Flysurfer, Mystic, ION and Dakine to name a few!  Nearly all the gear that we sell on our website is in stock at our shop, and if its not its only a few days away and shipped right to your front door. We are staffed with only the best knowledgeable friendly kiteboarders in the area! Together we have a combined 25 years of experience in this industry! Come Ride with Us!

1031 4th Street N. St.Petersburg, FL 33701

Call: 1 941-780-5744
Email: info@bestprokiteboarding.com

Drew Christianson

Drew is the owner as well as the head instructor for Best Pro Kiteboarding. He has been teaching for over 8 years, while kiteboarding professionally all over the world for the last 5 years. With wins at the US Freestyle Nationals in Hood River, OR and years of competing in the most prestigious rider invite only events on the planet, Triple-S and The Slider Project! Drew still carries his sponsors Naish Kiteboarding, Launched Consulting, Patagonia, Dakine and Hobie along for his traveling adventures and contests around the world! With thousands of hours in the water teaching and tens of thousands of hours kiting himself there is no one more experienced in the water. In this time he has created the Perfect Lesson Plan, geared to get you in the water fast and on your way to learning this amazing sport, Kiteboarding!