The Flysurfer STOKE is explosive, versatile and dynamic. This all rounder offers sporty performance, reacting fast to rider inputs. The kite has an awesome bar feeling and is suited to enthusiasts shredding waves or stomping freestyle moves. Get stoked!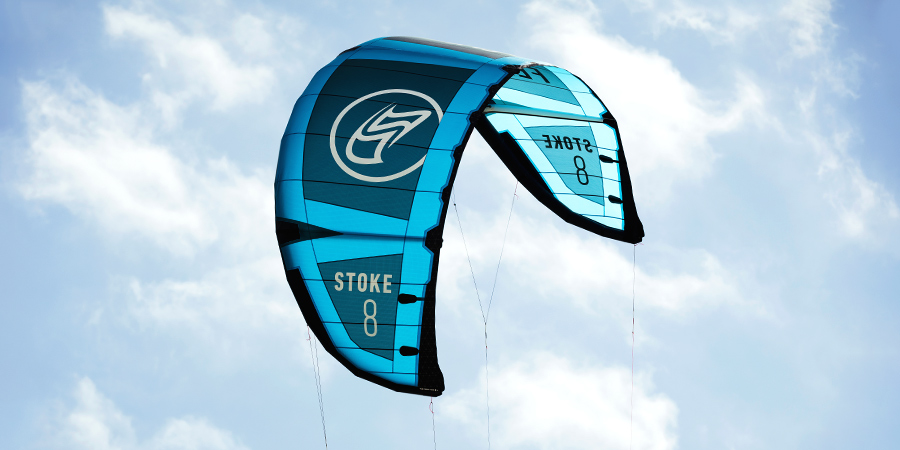 Keep it simple
We have made a deliberate effort to reduce the number of adjustment options and keep it simple. We have spent time finding the perfect trim for each kite size. There is no need to think about settings, just get on the water and make the most of it. Since the best stories are written on the Ocean.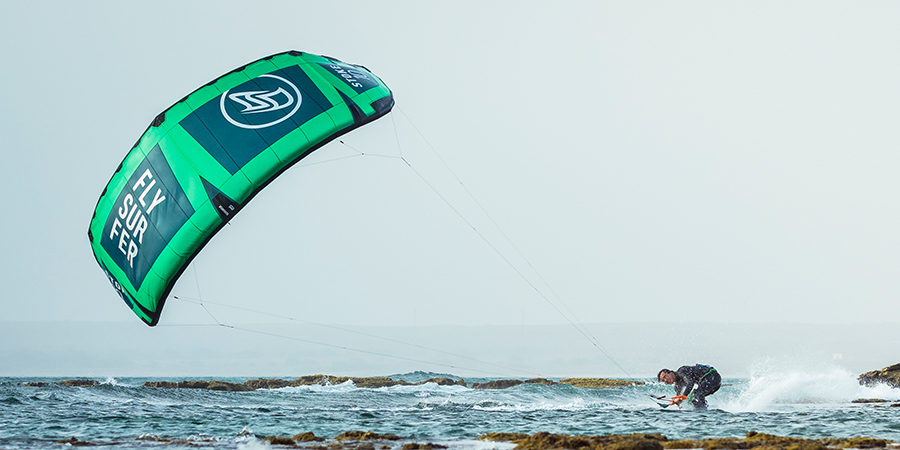 Ready for Impact
"If it does not challenge you, it will not change you." – If you want to get better, crashes are a part of it. We have designed the STOKE to be as robust as possible, allowing you to focus on your riding and progression until you fullfill your personal goals.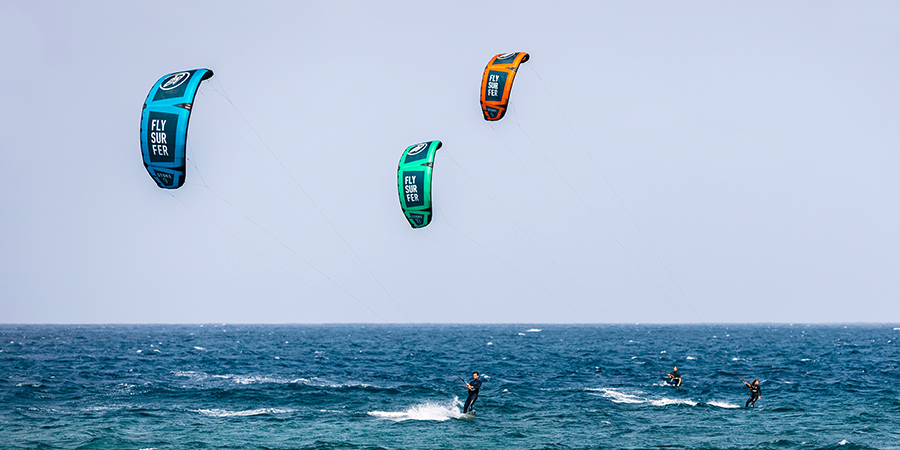 Get stoked
The explosive power and quick handling make the STOKE fun to ride. The fine tuning within the line up make certain sizes more suited to certain disciplines. The 12 and 10m have freestyle genes, where as the 8 and 7m are designed for mega loops and big airs. The 6 and 5m shine in the waves. And the 9m is the ultimate all rounder! This should help you pick the perfect quiver with ease!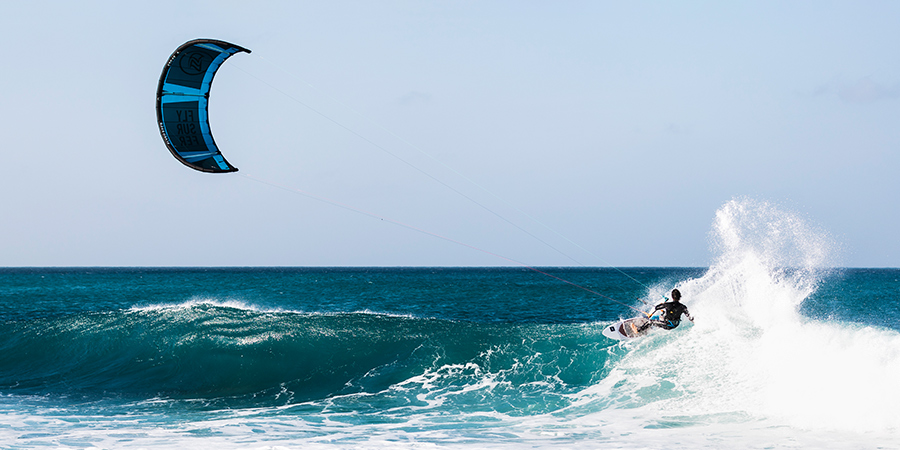 In Control
In order to push limits, you need complete confidence in your equipment. We have given the STOKE sufficient depower and created a bar feeling that makes the kite seem like an extension of your body. This progressive control together with a linear power delivery provide the most intuitive handling required for big loops, massive unhooked tricks and handling overhead surf.
Do not waste any time, forget about settings and just go out and have fun. This is what the STOKE is all about. Designed and tested by a young team of riders with different skill sets, this 3-strut LEI kite has a completely revised profile, a new Short Bridle System and a sturdy High-Load Force Frame. Its all about versatility.
Explosive jumps, huge unhooked pop, intuitive handling, dependable depower and endless drift, the STOKE gives you power on demand and lets you make the most of every situation. A kite that feels like an extension of your body, constantly providing the feedback you need and reacting to your inputs even with minimal line tension. The STOKE is a pure powerhouse designed for everyone from real athletes who want to push the boundaries to the weekend warrior working on their style.
FORCE Control Bar [S] 40 – 48 cm
FORCE Control Bar [M] 47 – 55 cm
Reviews
Contact Us
About Us
I want to make sure that you get the gear or lesson package that is right for you.

 —

With over 15 years of kiteboarding experience, I have intricate knowledge of all of the different gear on the market. Please feel free to Contact Me or use my free live chat support to make sure you have all the information necessary before making a purchase.

You can also contact us directly at the shop:

1031 4th Street N. St.Petersburg, FL

Call: 1 727-390-6565
Email: info@bestprokiteboarding.com

Our Shop

Want to see something in person? Or just want to hang and talk kite? Stop by our shop, we carry all the top brands including Duotone Kiteboarding, F-One, Eleveight Kites, Flysurfer, Mystic, ION and Dakine to name a few!  Nearly all the gear that we sell on our website is in stock at our shop, and if its not its only a few days away and shipped right to your front door. We are staffed with only the best knowledgeable friendly kiteboarders in the area! Together we have a combined 25 years of experience in this industry! Come Ride with Us!

1031 4th Street N. St.Petersburg, FL 33701

Call: 1 941-780-5744
Email: info@bestprokiteboarding.com

Drew Christianson

Drew is the owner as well as the head instructor for Best Pro Kiteboarding. He has been teaching for over 8 years, while kiteboarding professionally all over the world for the last 5 years. With wins at the US Freestyle Nationals in Hood River, OR and years of competing in the most prestigious rider invite only events on the planet, Triple-S and The Slider Project! Drew still carries his sponsors Naish Kiteboarding, Launched Consulting, Patagonia, Dakine and Hobie along for his traveling adventures and contests around the world! With thousands of hours in the water teaching and tens of thousands of hours kiting himself there is no one more experienced in the water. In this time he has created the Perfect Lesson Plan, geared to get you in the water fast and on your way to learning this amazing sport, Kiteboarding!